Human Security for All was the central theme of the CES 2023, which was held in Las Vegas, USA on 5-8 January 2023.
CES® is the most influential tech event in the world — the proving ground for breakthrough technologies and global innovators. Owned and produced by the Consumer Technology Association (CTA)®, CES features every aspect of the tech sector.
CTA partnered with the World Academy of Art and Science (WAAS) on January 5-8, 2023 at Las Vegas, to focus on Human Security for All (HS4A), a United Nations concept and CES 2023 theme that encompassed food access, healthcare, environmental protection, economic security and more. The goal was "to showcase the critical role of technology in support of the United Nations efforts to advance human security for all."
Technological Innovations for Human Security
Technology as a Force for Good
Closing the Global Education Gap
Mass Inclusion Enabled by Technology
Technology & Sustainable Food Supply
CES 2023 by the Numbers
CES 2023 Las Vegas drew over 115,000 industry professionals and marked the largest in-person, audited business event to take place in the U.S.
Over 115,000 attendees (pre-audit figures)
Over 174 countries represented at this year's event
Over 40,000 international attendees from more than 140 countries (pre-audit figures)
4800 Global Media from 69 countries (pre-audit figures)
60% of FORTUNE 500 companies represented
Technology for Human Security
---
Force for Good, WAAS partner and an institution focused on transforming capitalism, published a report on the first day of the CES 2023 event. The report points out and warns that the world is not on track to achieve the UN SDGs – targets designed to help protect people and the planet. It also estimated that tech investment and innovation can help cut the cost to fund the SDGs by $55 trillion. Read the report
---
What technology can do for the good of the human experience
This CES showed us that the next big thing isn't a new technology, it's a new idea. Human Security is that idea. The Human Security concept also includes access to healthcare, economic security, environmental protection including resiliency and sustainability, personal safety and mobility, community security, access to education, broadband access and political freedom. Read the full interview
– WALT STINSON

CEO of Denver-based LISTENUP
Director, Human Security For All
Fellow, World Academy of Art and Science
---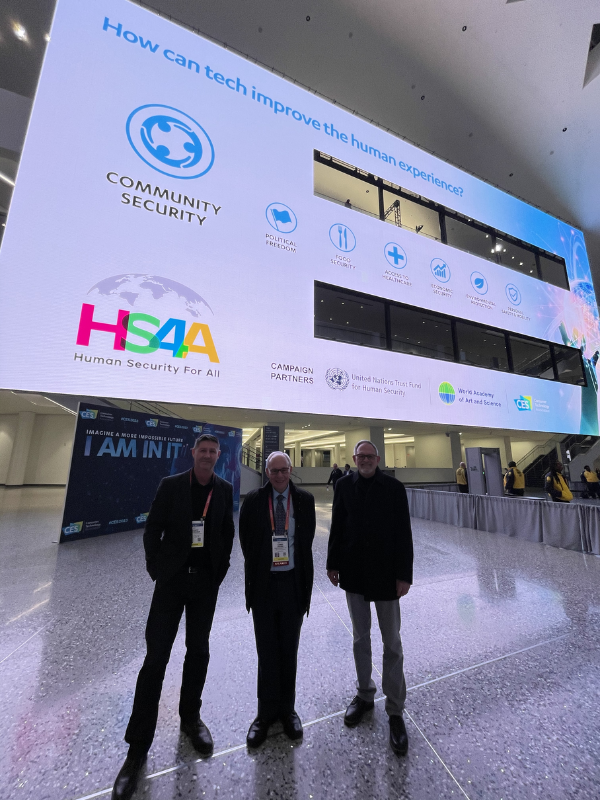 Technology's Critical Role in Human Security
CES 2023 explores ways to advance human security through technological innovation. For more information visit the CES website.
CES Tech Talk podcasts on Human Security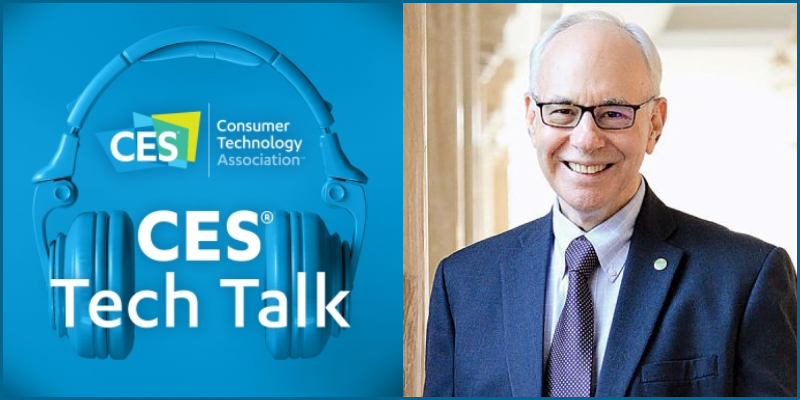 In this podcast, Garry Jacobs, President and CEO of World Academy of Art and Science (WAAS), discusses how technology can provide innovative solutions to address all the dimensions of human security.
Read more
Walt Stinson, co-founder and CEO of ListenUp, explains why Human Security is Good Business. In the tech industry, companies that commit to sustainability, food security, healthcare and other basic human needs will be the ones that prevail, competitively and financially.